Any progress with that little DirecTV-Versus dispute Gary?
Just curious since, you know, the longer this goes the more pissed off fans of teams all over the country will get about this.  I guess this means that the NHL doesn't care unless playoff games get affected.
Never say that Lil' Gary never gave you nothing, fans.  Actually, you should say that.  Often.  What is Herr Bettman doing to help out?  Well… He told Empty Netters of the Pittsburgh Post Gazette what he was doing to "help" out.
"Yes I've been involved. I've been talking to both sides repeatedly. I even tried to mediate a deal to get the games on for last night and DirecTV didn't seem all that interested in responding and reaching out to Comcast and Versus. Remarkably, I'm pleased to see the ratings were up last night nevertheless. But if you're a DirecTV subscriber, you're most immediate recourse, the most satisfaction you can get, the thing you have the most control over is your relationship with DirecTV."
Wow, great work there.  So rather than work with their corporate broadcast partners at Comcast, Bettman has, instead, opted to go the slam route by proxy considering that Comcast has been busy with newspaper and sign propaganda while DirecTV is busy with propaganda of their own.  Of course, if you're to believe what Comcast has to say a deal should be easy to broker.
Yes this dispute continues to be all about super rich jerkoffs trying to squeeze more money out of one another in some fashion, but the big jerkoff in all of it is happy to sit on the sidelines while his corporate partner still does all the heavy lifting.
The NHL does a lot of great things for the f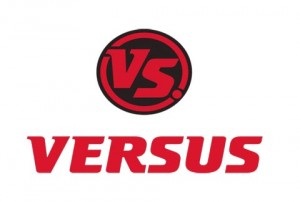 ans including being the one major sport that keeps in touch with the fans via blog allowances for press credentials and Twitter, but in this situation where it boils down to games being watched live the fans are getting boned the hardest and it's everyone's fault but the fans.  Comcast wants more money for their subpar network (supposedly), DirecTV wants to tell Comcast to sit on it and rotate (definitely) and Gary Bettman waits for them to play nicely even though that hasn't even come close to happening as of yet.
If college football season and the NHL being in full swing (both major programming chips for Versus) haven't gotten Comcast and DirecTV together for an agreement, I sincerely doubt the United Football League is going to patch things together for them for viewership.
So what now Gary?  Fans are getting pissed off, but not quite pissed off enough to force action.   It would seem that it would be your move now but inaction seems to be the correct action, right?  Weak sauce.