I know I'm woefully lacking in updates but forgive me, things are a little busy personally.
Instead of begging forgiveness, I'll just show you how spanking pretty Phil Kessel looks in a Toronto Maple Leafs uniform in video game splendor.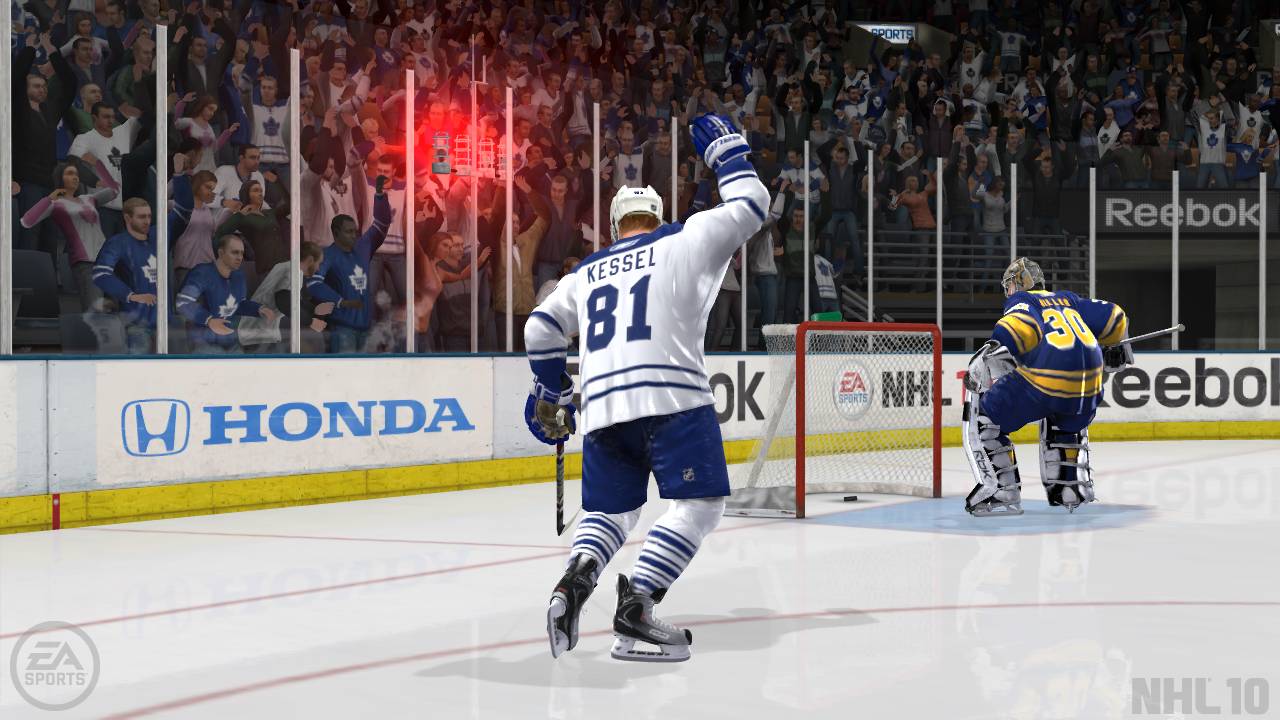 Not a bad look for the kid.
Will it work out though?  We'll see how well he handles the hockey insane fans of Toronto.  Then again, maybe Ron Wilson won't bench the guy for just wanting to play offense while giving the finger to back-checking.
As an added bonus to trying to buy your love, here's a video of virtual Phil batting home a rebound goal.
A big week lays ahead as five teams will get euthanized by yours truly as the season looms closer.  Stay tuned.