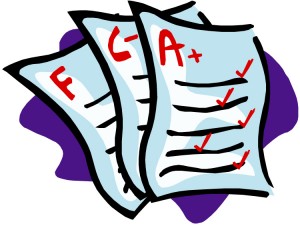 It still feels like the season just ended. I guess it was just a few weeks ago so that's fine, but free agency started with a super-sized bang and fizzled almost instantaneously so now we all feel like summer is still taking forever when in fact training camp is really just a few weeks away.
Great news, right? Well not unless your team spent the summer either farting around and doing nothing or spending their money like drunken fools.
With only a handful of good free agents still out there and my inability to predict trades, it's safe to start assigning grades and blame to everyone. I'm anal so I'm doing it alphabetically. Also, I ramble so Anaheim to Montreal will be in this post. Nashville-Winnipeg in the one that comes later on. My grades are in parenthesis.
Anaheim: Dustin Penner is a nice pickup. No, really he is. Do you think a guy who gets top-six minutes is going to have single-digit shot percentages with a run-and-gun-like team in the Ducks the way he did with the grind 'em up Kings the last three seasons? Heck no. Now just re-sign Teemu and team him up with Jakob Silfverberg and get down to business with the rest of the kids. (B-minus)
Boston: Hoo boy, what a summer. They've dumped so many people this summer you'll have to get a program opening night. Basically they've swapped out Nathan Horton, Tyler Seguin, Rich Peverley, Jaromir Jagr and Andrew Ference for Loui Eriksson, Jarome Iginla, and going with their kids on the blue line (Dougie Hamilton, Torey Krug, Matt Bartkowski). That's more than a facelift. Their AHL kids did well last season and having faith in them to do it at the NHL level next year says a lot. GM Peter Chiarelli has done enough to be trusted but he's got to hope everyone else picks up the offensive slack. (C)
Buffalo: What should've happened is Ville Leino got bought out and they found ways to deal Thomas Vanek and/or Ryan Miller. Instead, Leino is recovering from surgery so he couldn't be bought out and Nathan Gerbe was sent paid-packing and (as of now) neither superstar on the final year of their deal has a new address. Perfect! Swapping Andrej Sekera for Jamie McBain was a nice change-of-address deal but all the same issues and headaches from last season are still here. Buffalo? More like Barf-alo, am I right?!?!?! (F)
Calgary: Yuck. Why hasn't this team signed Mikhail Grabovski yet? Karri Ramo is going to be their No. 1 goalie too? What a mess this team and organization is. (F-minus)
Carolina: Swinging a deal with Buffalo is worth… Something. Signing Mike Komisarek is interesting as a reclamation project. Parting ways with Chad LaRose seems odd as Carolina never really seems to let anyone go. Signing Anton Khudobin to backup Cam Ward is more than reasonable. They're reportedly also sniffing around at Jaromir Jagr. Cool, I guess. They didn't seem to improve so… (C-minus)
Chicago: Just like 2010 they won the Stanley Cup and then cleared the decks of heavy money. Out goes Dave Bolland, Michael Frolik, Dan Carcillo and Ray Emery and in comes… Well… The kids? Nikolai Khabibulin returns to take Emery's backup job but the other positions could be filled by AHL youngsters like blog-favorite Brandon Pirri (can't spell "Pirri" without "RPI after all), re-committing to Marcus Kruger, and handing the annoyance keys off to Brandon Bollig. Keeping Bryan Bickell as comparatively reasonable money turned out looking smart in the end. Like Chiarelli, Stan Bowman has earned a pass on his decisions. (B)
Colorado: Drafting Nathan MacKinnon first overall will be debated for years to come. Bringing back all sorts of old Avs players for different roles (even Alex Tanguay to play) is nice for the whole nostalgia thing they've got going on. They're going with their kids on defense but didn't add to it and also locked up Matt Duchene. After playing hardball with him, giving him $6 million a season is a nice thank-you card. With Patrick Roy at the helm they were already going to be worth keeping an eye on. They could sneak in as a playoff team if Roy focuses them. If not… Get the popcorn ready because the fireworks will be awesome. Yes, Greg Sherman will bring the popcorn to your seat. (C)
Columbus: They set out to make one big splash and did inking Nathan Horton. Everything else they've done this summer is internal housekeeping. Horton's deal doesn't come without questions. Seven years and big money for a guy with injury problems and who won't suit up until perhaps December thanks to shoulder surgery means Jarmo Kekalainen will hear about it if he doesn't bounce back well. Life will be A LOT harder in their new division with the old Patrick Division pals. Are they good enough to slog it out with them all year? Hmm.. (B for "wow" factor, C for overall)
Dallas: Give it up to Jim Nill for doing some work as the new GM. Sending Eriksson out for Seguin and Peverley was ballsy and adding Shawn Horcoff helped make them stronger instantly up the middle. Their forwards needed more depth badly and that's what he's done. The D is young and Kari Lehtonen's always tenuous injury situation made them go get Dan Ellis as a backup. Their grade hinges on whether or not Seguin can put the beer bong down long enough to score 30-40 goals. Hmm… (B-minus)
Detroit: Leave it to the Wings to go ahead and just lure away one team's long-time captain and another's should've-been captain. Daniel Alfredsson and Stephen Weiss help make it a great summer for Ken Holland. Letting Valtteri Filppula walk was a smart move as was buying out Carlo Colaiacovo. Like it or not, they're going with kids on defense. They've still got a move (or two or three) left to make to thin out their forwards and re-sign key RFAs but Detroit appears more than ready to attack the East. (A-minus)
Edmonton: The Oilers frustrate me. I see all the talent on the roster and I instantly believe they should be a playoff team. I want to believe the few moves they made this summer will make that happen. Their defense needed help badly and Boyd Gordon will help with that amongst the forwards while Andrew Ference and Denis Grebeshkov can help the blue line figure themselves out. Devan Dubnyk is more than OK in goal. Dealing Magnus Paajarvi for David Perron is curious but for whatever reason the Oilers seemed to lose faith in him. C'est la vie. They're not flashy moves but, God help me, I like them. (B)
Florida: So, uh, hey… Panthers. What's happening? Oh right, nothing. Just building through the draft I see. They didn't get anything going for Roberto Luongo and now they're going to basically run with an insanely young team next season. Aleksander Barkov will be a star the same way Jonathan Huberdeau will. Erik Gudbranson came along late last year and I'm not selling out Jacob Markstrom as he's still a freakin' kid. That said, they didn't do anything free agent or trade-wise of significance this summer. (D)
Los Angeles: Losing Rob Scuderi stinks for LA, but that's why they have Robyn Regehr now. And added Jeff Schultz. And re-signed Keaton Ellerby, Alec Martinez, Jake Muzzin and anyone else who plays defense there. Losing Brad Richardson and Dustin Penner may hurt early on, but it seemed clear that Tyler Toffoli was going to get more ice time one way or another. This clears the decks a bit. Dan Carcillo will help give the Kings someone to make really bad decisions and someone for Darryl Sutter to point at. Hey, at least Jeff Carter and Mike Richards have a running buddy again. (C)
Minnesota: Another team with youth waiting in the wings that will get a chance to show what they have… Or else. Out went Pierre-Marc Bouchard, Matt Cullen, Cal Clutterbuck and Devin Setoguchi. Dany Heatley would've been bought out but had that late season injury and surgery preventing that. In comes Matt Cooke to draw the ire of opponents (and locals!) while killing penalties on the ice (NOT PEOPLE). If Wild fans didn't get enough of a look at Charlie Coyle, Jeff Zucker, and Mikael Granlund last year, they're going to get A LOT of them next season. Being tight against the cap sure is fun! (C)
Montreal: Adding George Parros to help make Brandon Prust's life easier? Sounds stupid but it might actually work. Prust was far more important to his rookie linemates Alex Galchenyuk and Brandon Gallagher as a physical force rather than a face-puncher. Daniel Briere is *thisclose* to being done as an offensive weapon in the league but he'll do good PR in Quebec. None of these moves matter a lick if Carey Price can't return to form and the Habs defense doesn't reappear magically.  (C)